Our engineers can design solutions that go far beyond standard security, which is without a doubt needed in the medical field. By utilizing our state-of-the-art cam locks, drawer slides, position control hinges, power adaptable handles, and more- we make the medical field more secure for staff and patients alike.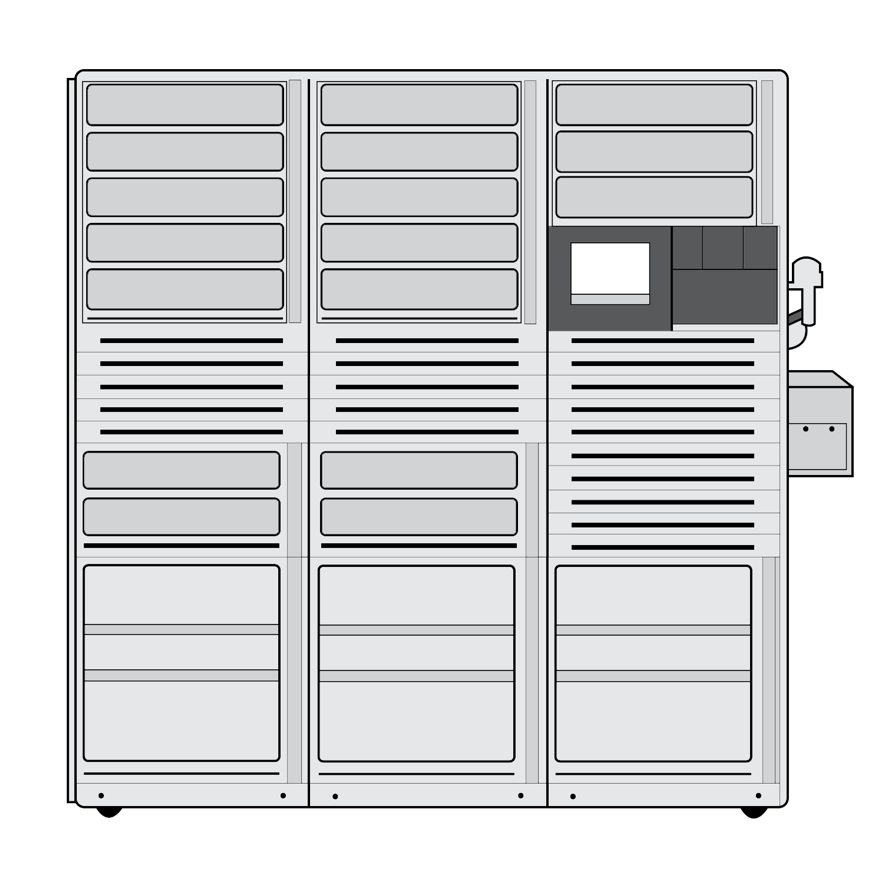 Drug Dispensing Systems
Electronic locking and latching systems to increase security and add traceability to the pharmacy and dispensary processes.
View Products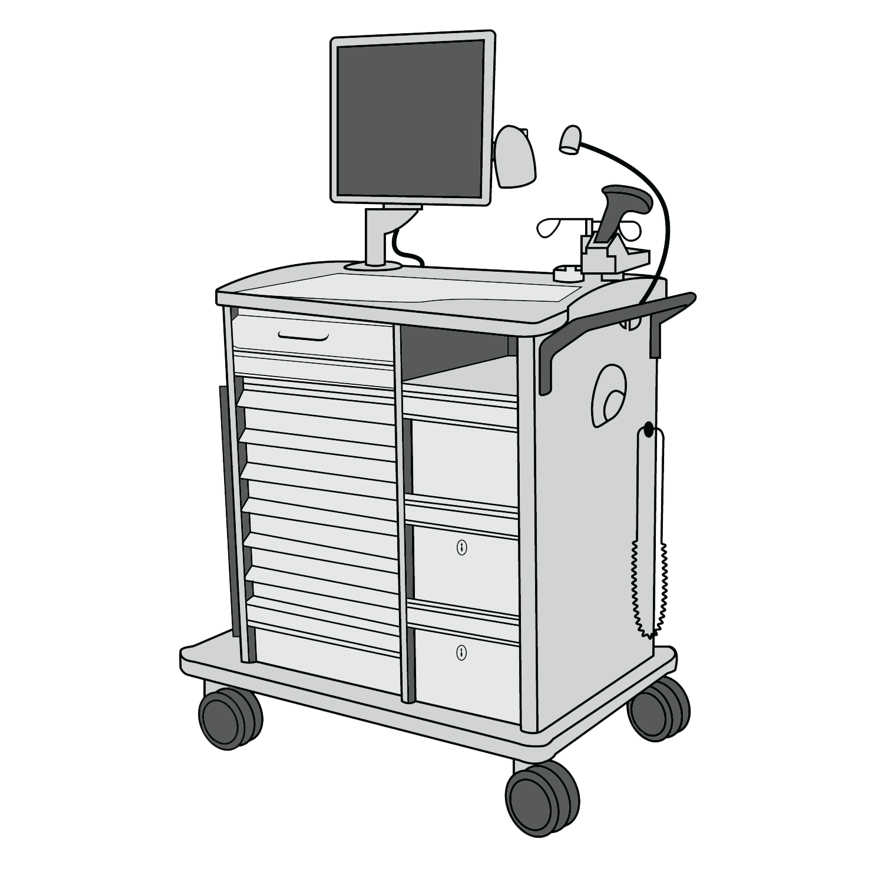 Medical Cart and Point of Care
Eberhard develops engineered solutions to add value to your design. From position control devices to mechanical and electromechanical locking and latching mechanisms. We will work with your engineers to specify a solution that meets the NEMA, IP, UL, or potential RFI / EMI requirements. To learn more, please contact us with your application specifics.
View Products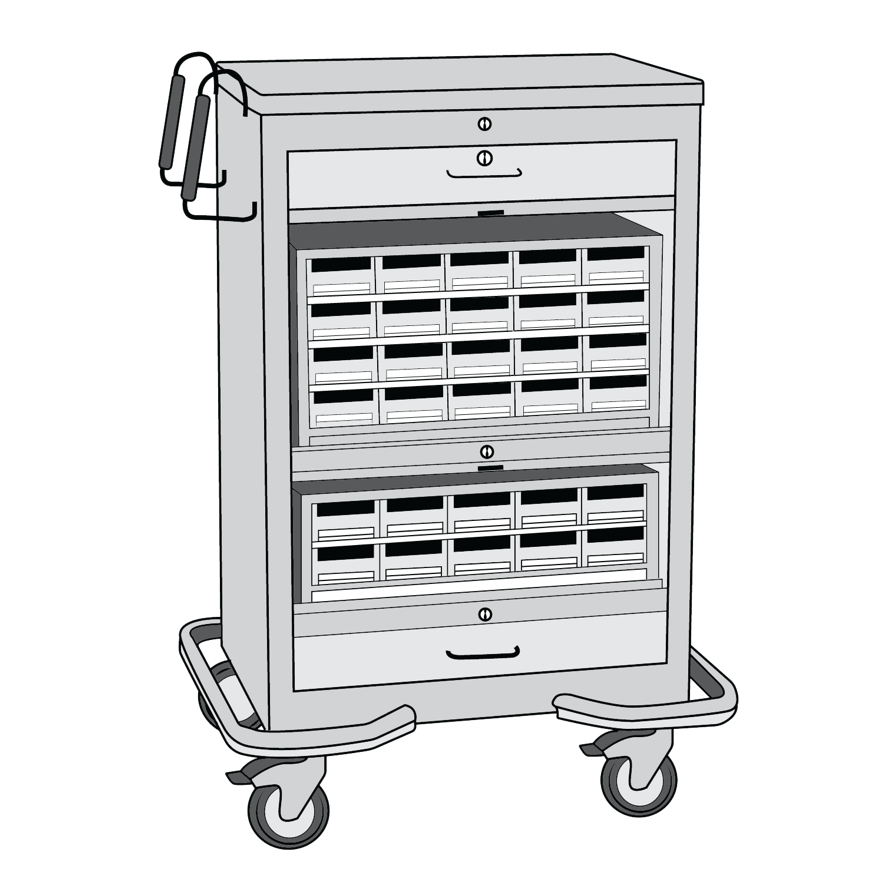 Medical and Drug Carts
Medical and Drug carts used to deliver safe and accurate medicines at the point of care with the correct levels of authorization and security.
View Products