Additional Product Information
| part No | Cam Boss Size | Screw Size | Water Resistance | Tumbler Count | Length |
| --- | --- | --- | --- | --- | --- |
| RAPIDCAM350 | 0.350 | 1/4-28 x .750 | N/A | N/A | 0.35 |
Illinois Lock's new RapidCam™ adapter converts standard cam locks, E901 Electronic Cam Locks, Handles, and Keyless Latches into self-locking latch bolt locks.
Innovative RapidCam™ replaces the traditional steel cam and allows for slam shut feature when locked.
Reduces the risk of cam scratching the application when door is closed and in the locked position.
Simple, push to close and lock functionality.
Eliminates metal on metal (cam to metal application).
Ends issue of cam bending on application frame when closed in locked position.
The removable tips allows for 1/8" and 1/4" adjustment to the locking point.
Latch: PA66 + GF15% (Nylon 66, 15% glass filled).
Base: White POM+PTFE.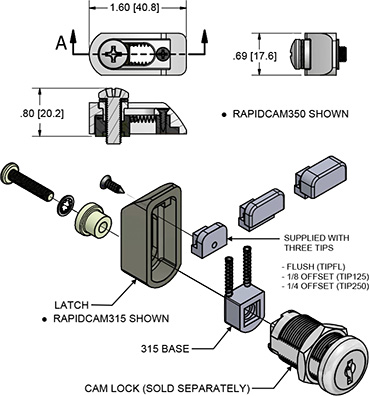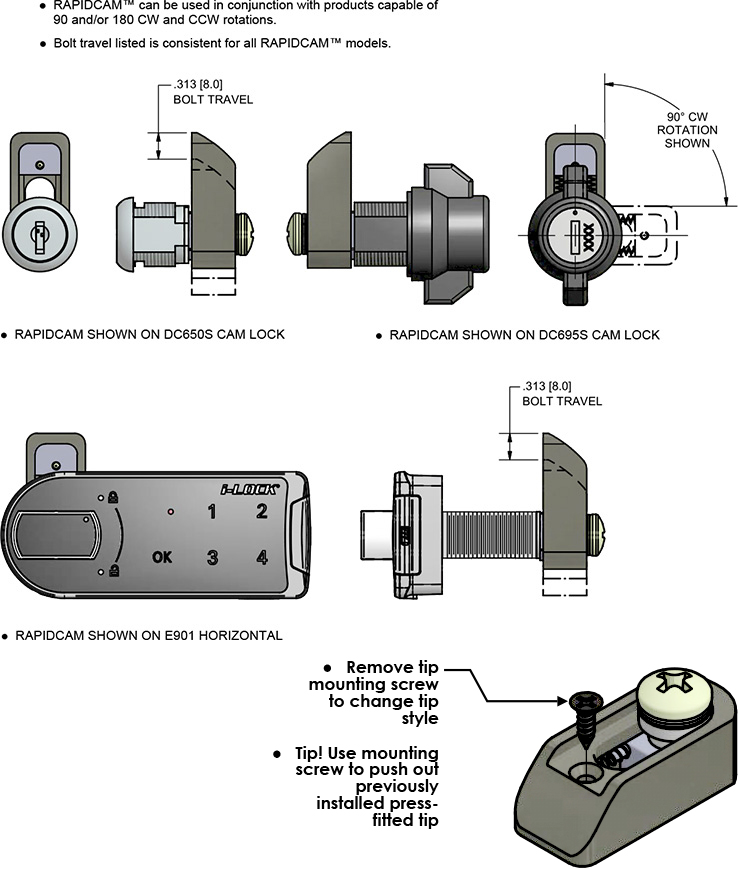 Accessories/Replacement Parts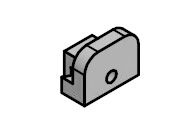 Flush Mount Tip
PN: TIPFL
1/8 Offset Tip
PN: TIP125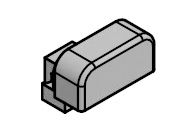 1/4 Offset Tip
PN: TIP250