Enterprise IT & Network Applications
At Eberhard, we have built standard and custom locking solutions to provide higher levels of intuitive access, function and security. Our solutions range from mechanical locks and latches to intelligent electromechanical locking systems to position control devices. Our goal is to add value to our partner's applications by solving their unique design challenges through engineering, manufacturing and adaptive technologies. Eberhard can help you solve your design issue through a range of standard lock system products, modified standard products or a unique engineered solution.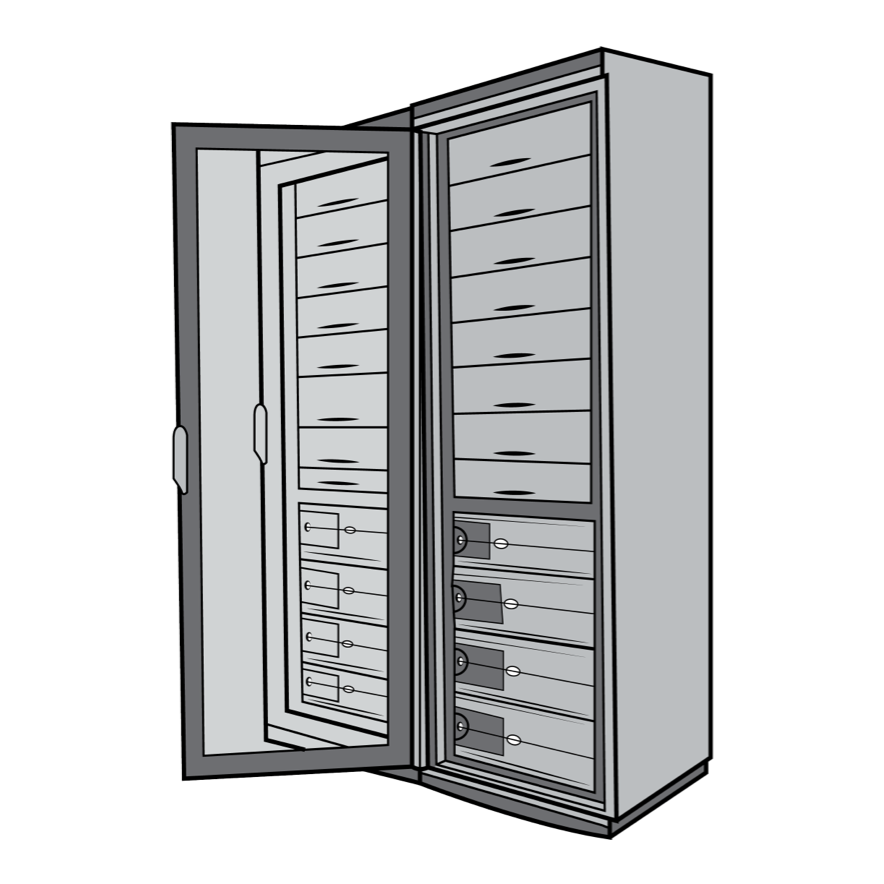 Servers and Cabinets
Eberhard develops engineered solutions to add value to your design. From position control devices to mechanical and electromechanical locking and latching mechanisms. We will work with your engineers to specify a solution that meets the NEMA, IP, UL or potential RFI / EMI requirements. To learn more, please contact us with your application specifics.
View Products